About Dingo Race Productions
We know where your head's at. At Dingo Race Productions, we're racers too. We hate to lose.
And we really hate poorly executed events. That's why you won't find our name associated with one.
Dingo Race Productions (DRP) is led by two experienced athletes, racers and race producers who know what it takes to create a successful event. We've been successfully producing competitive events since 2010. Every year and every event has helped us established more and better relationships with volunteer groups, sponsors, supporting vendors, government contacts, and local, state and national cycling associations and officiates.
Top Dingo / Top Dog
The lifeblood of DRP is Nathan O'Neill and Betty Hodges. One Aussie + One Yank = a race production company that is pushing Georgia cycling to be its best.
Nathan O'Neill
Nate is no stranger to the podium. An Au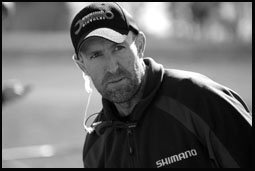 stralian native and long-time European resident, he won the Commonwealth Games and eight Australian Time Trial National Championships before coming to the U.S. Nate's natural place at the front of the pack came with him to Georgia; he wore the first ever yellow leader's jersey of the Tour de Georgia in 2003 and never finished outside of the Top 10 in each of the four Tours he competed in.
Betty Hodges

For Betty Hodges, fitness is a passion and a profession. After earning her degree in exercise physiology from the University of Texas, she worked in various sports management and health and fitness promotion roles before co-founding DRP. A serious competitor, Betty won the Best Texas All-Around Cyclist award in 2010, several state championships, and numerous cyclocross, road, triathlon and time trial events.